Business Partnerships
Many businesses in our community partner with Foothills by providing referral benefits and discounts for families enrolled at our school. Others run incentive opportunities throughout the year and give back to our school with matching gifts, sales proceeds and other support including in-kind goods or services. We appreciate these businesses and their support of our school and programs.
If you would like to learn more about formalizing a business partnership with Foothills, please contact our Advancement Office at advancement@foothillschristian.org.
We have formalized partnerships with the following local businesses and organizations.
Jon & Paula Henry, owners of Cascade Chem Dry are excited to partner with Foothills! From December 1, 2020 through February 26, 2021, anyone booking services for carpet and upholstery, tile, or dryer vent cleanings will receive a 10% discount when mentioning Foothills. In addition, just by mentioning the school, Cascade Chem Dry will also donate 10% to Foothills to support our academic programs.
Christian Stone has blessed Foothills with her support toward our school as well as by providing discounts to Foothills Families. Download our informational flyer to learn how Christian Stone can help you with the purchase or sale of your home or available vacation rentals in Great Falls.
Double Barrel Coffee House Cafe is an exciting new addition to Great Falls and is also a FCCS Business Partner. In addition to corporate sponsorship of our annual fundraising banquet, Double Barrel is providing a LEARN Scholarship beginning in Fall 2019. To learn more about Double Barrel, click on their name above or their logo.
One & Ten Coffee Company has partnered with Foothills to create our own unique Foothills Blend Coffee which is available only at Foothills. Middle School Student Council sells coffee was one of their main fundraising activities throughout the year. We proudly service Foothills Blend at all major Foothills events. Beans are available whole or ground for $7/bag. Order or re-order here.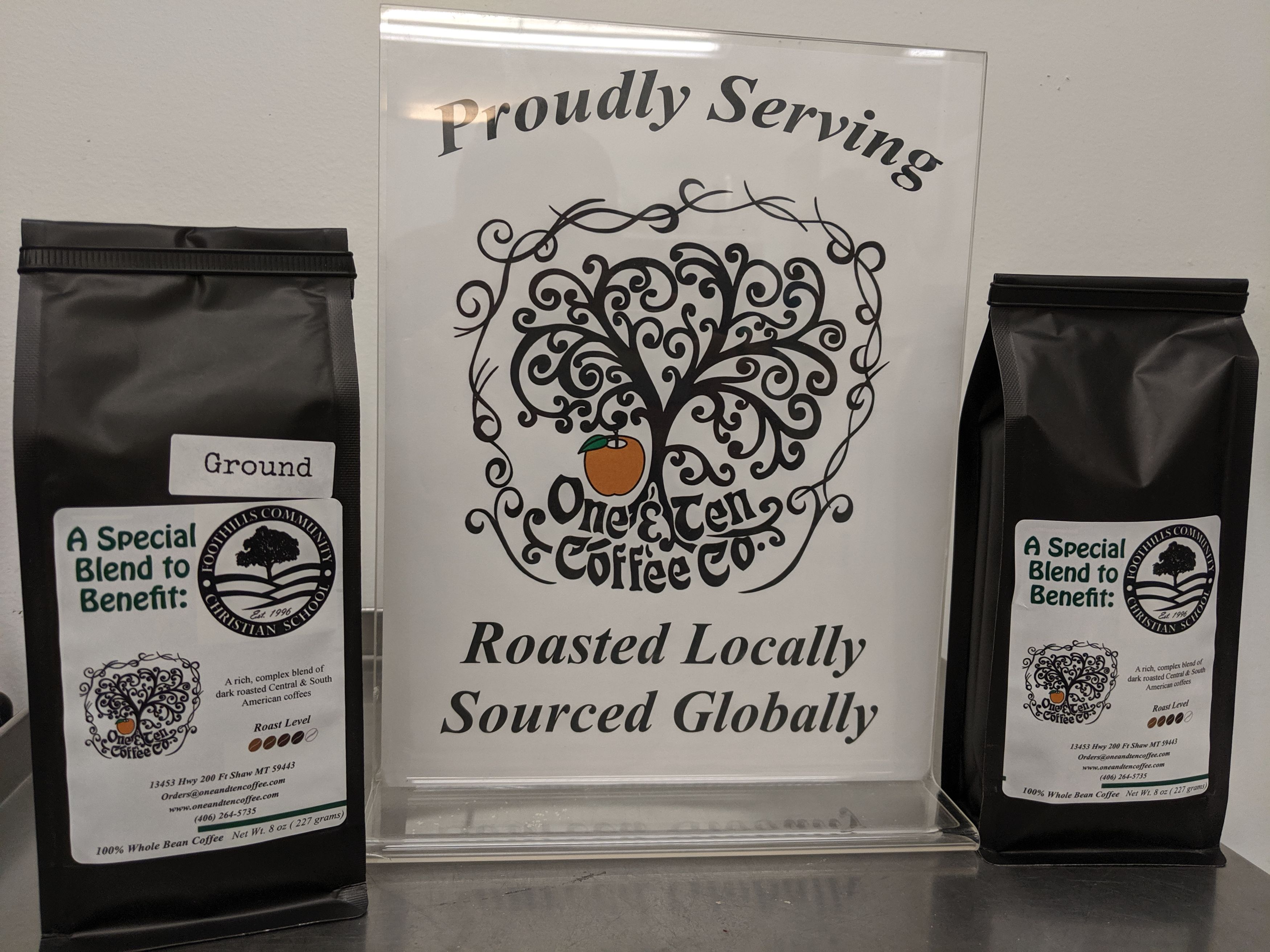 Volta athletics has stepped up to support our Physical Education program this year by providing a donation to purchase a wireless microphone system to assist Mrs. Rohacs in group led fitness activities for all grades. We appreciate Brooks and the entire Volta team's support of Foothills.