Community Partnership Program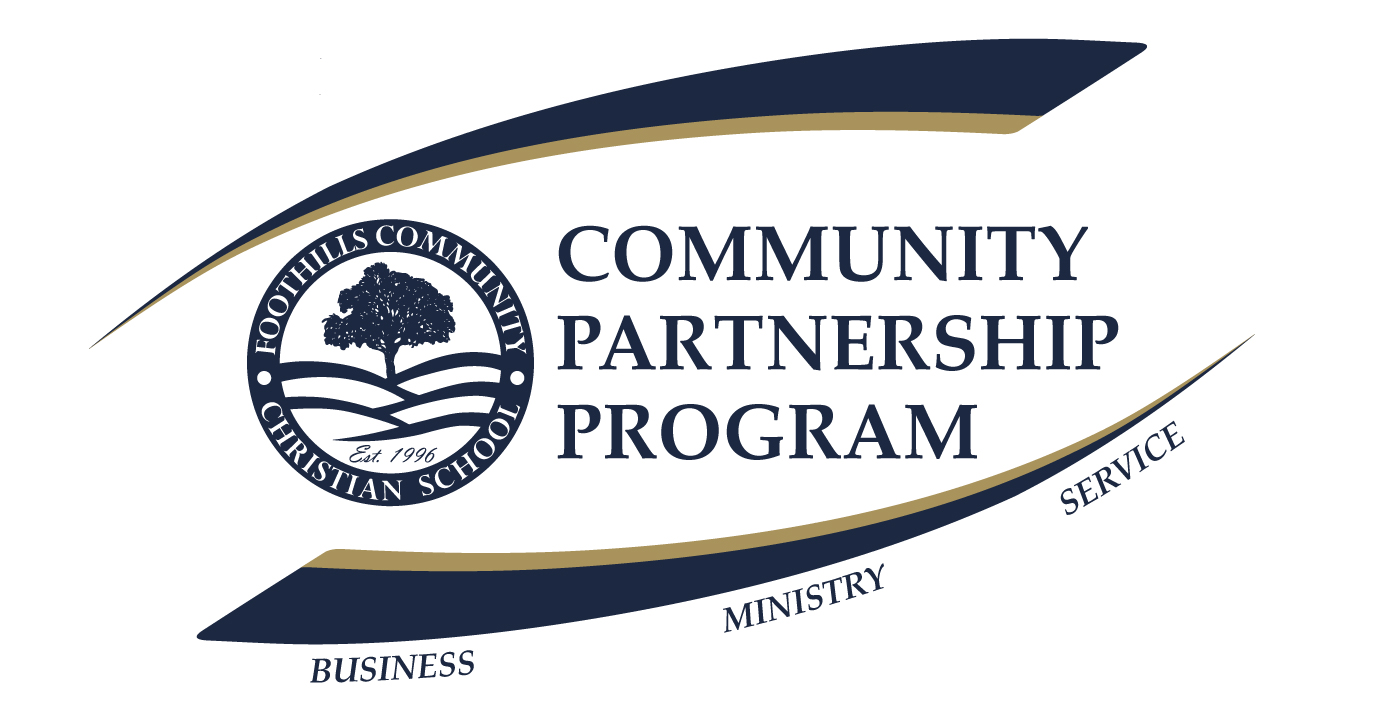 "for you have been my partners in spreading the Good
news about Christ from the time you first heard it until
now." ~ Philippians 1:5 NLT
One of our goals at Foothills is to be a trusted partner within the community and identify opportunities to work alongside families, businesses and other ministries. Our Community Partnership Program provides these opportunities to formalize partnerships in business, ministry and service.
Together with our partners, we are working to impact our community and provide an exceptional, Christ-centered education to all the students at Foothills. Funding from our partners has provided opportunities for flexible seating in our classrooms, purchase of technology and equipment, exploratory activities for our students, and classroom enhancement tools!
Please use the links below for a full list of participating businesses and families in each of our partnership areas and check out the slide show below to see a few of the items our partners have enabled us to purchase. If you visit a partner business, please thank them for their support of Foothills!
If your family, organization, or business would like to explore opportunities to be part of our Community Partnership Program, please call 406-452-5276 or schedule an informational meeting by clicking here. You can also download our informational document to learn more about ways you can participate in our program here.
We are also excited to provide our Foothills Business Directory to help you locate and partner with businesses owned/operated by our families and alumni. You can download our directory here.
Classroom and Activity Sponsors