Employment Opportunities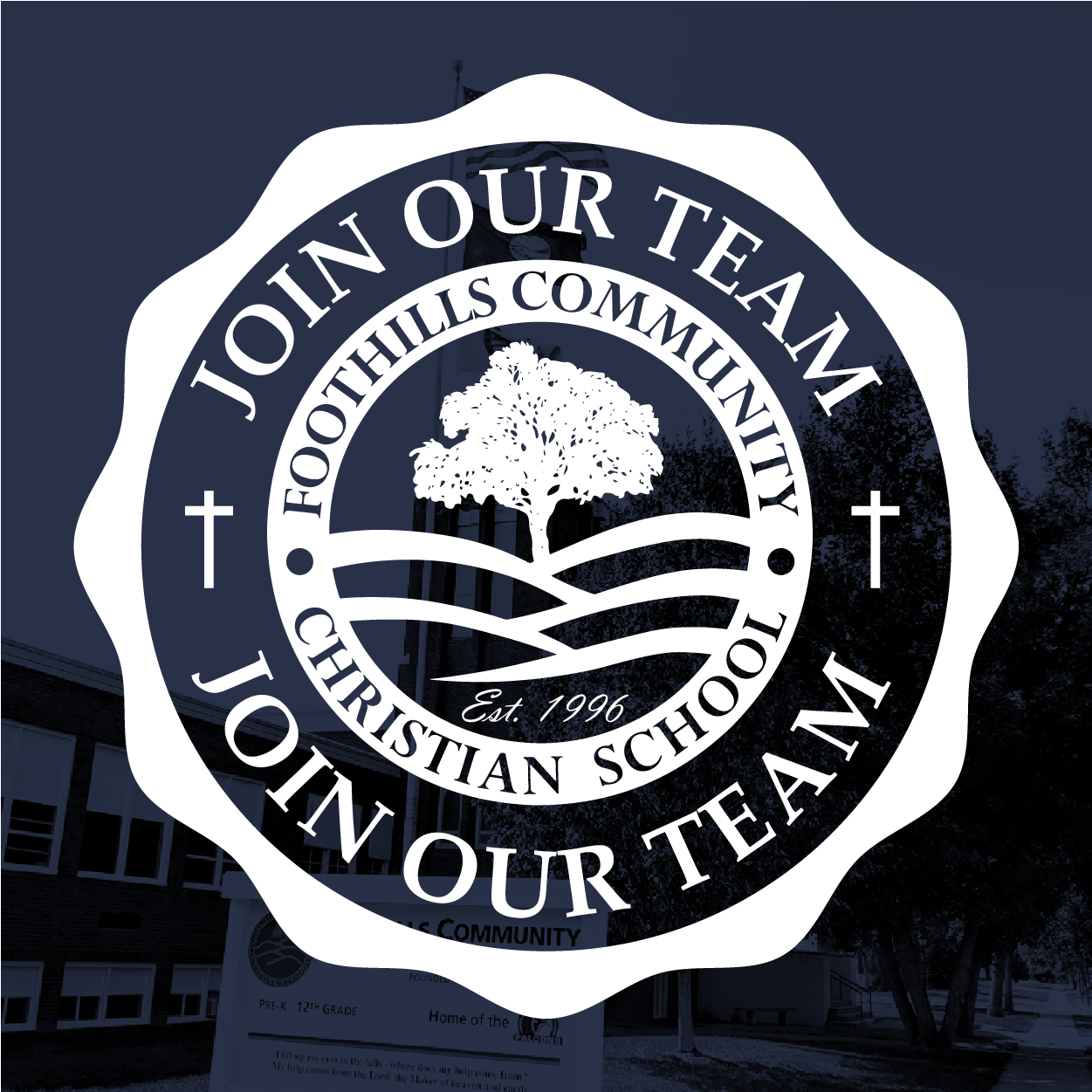 Foothills is always taking applications from qualified teacher candidates. While we may not have an immediate opening, we encourage you to submit an application for consideration should a position become available.
Foothills is now accepting applications for the following positions:
2022-23 Positions Available
Full-Time Opportunities
Elementary (3rd grade) Teacher
Elementary (4th Grade) Teacher
Middle School English/High School Spanish
K-12 PE Teacher (PT or FT pending)
Part-Time Opportunities
Secondary (6-12 grade) Technology Teacher (2 classes)
K-12 PE Teacher (PT or FT pending)
Teacher Assistant
Coaching Opportunities (Volunteer positions)
Head Coach High School Boys Soccer
Head Coach Elementary Girls' Basketball
Substitute Teachers (Ongoing)
Perhaps a part or full-time position doesn't work for you. We are currently seeking individuals interested in being on our substitute teacher call list. Some teaching experience is preferred but not required.
Applicants must agree to our Statement of Faith in order to be considered for employment. Please call 406-452-5276 for an application or more information about these exciting opportunities.