Employment Opportunities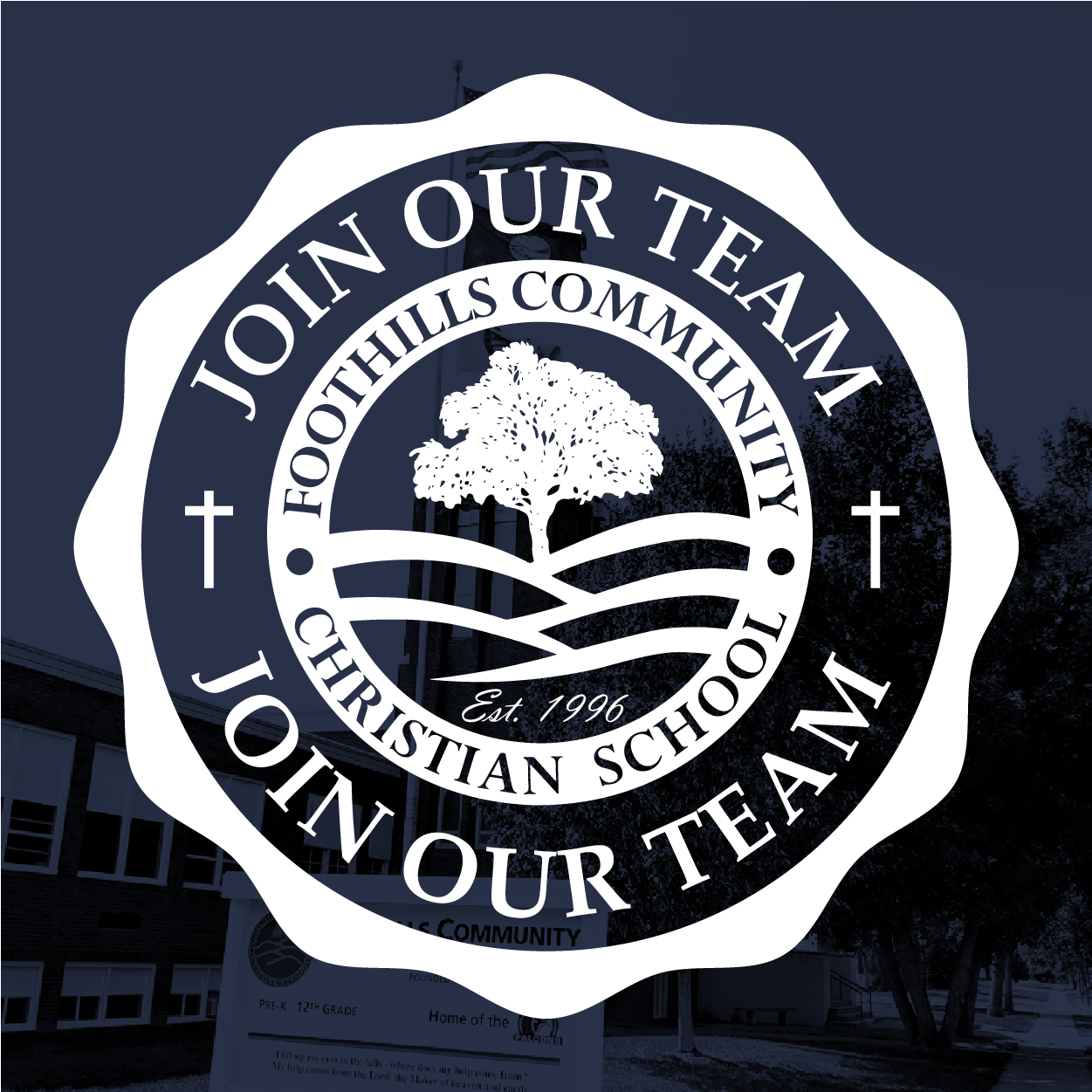 Foothills is always taking applications from qualified teacher candidates. While we may not have an immediate opening, we encourage you to submit an application for consideration should a position become available.
Foothills is now accepting applications for the following positions:
Substitute Teachers (Current and future years)
We are currently seeking individuals interested in being on our substitute teacher call list.
Some teaching experience is preferred but not required.
Full-Time High School Math & Science Teachers (2022-23 year)
We are seeking an individual to teach high school math courses and an individual to teach science at the high school level. Both positions are available for fall 2022.
Applicants must agree to our Statement of Faith in order to be considered for employment. Please call 406-452-5276 for an application or more information about these exciting opportunities.