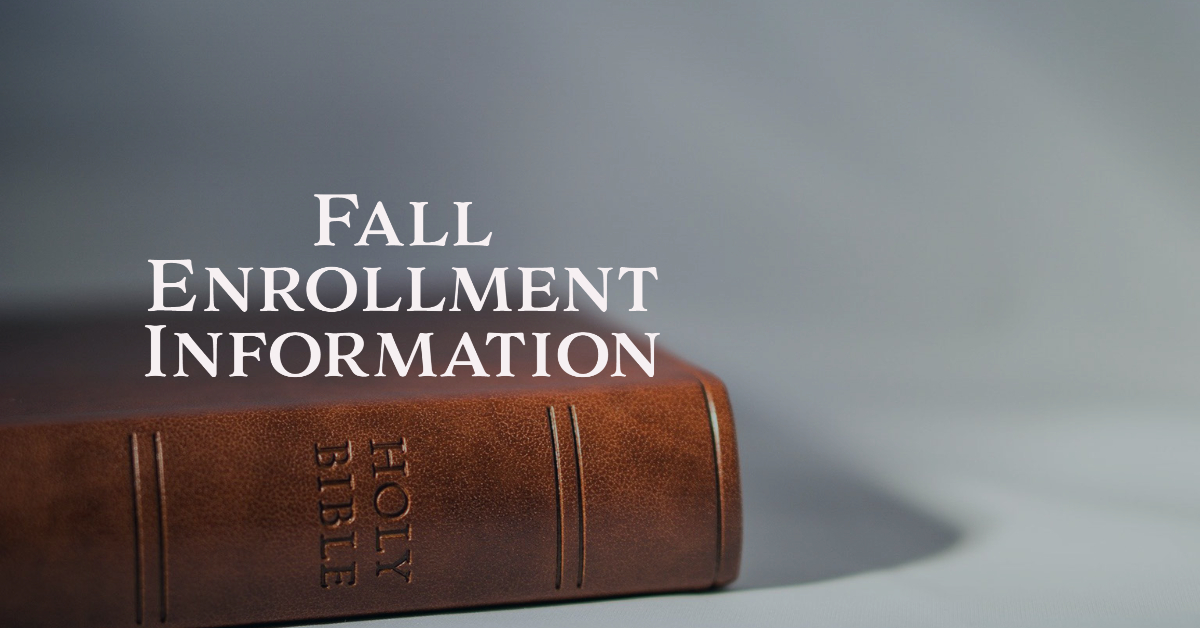 We are experiencing a high volume of calls and interest for our fall semester. In order to better assist you, please review the following information.
Classes begin on Tuesday, September 6. We do have time to complete the application and admission process for incoming students and have seats available in most classes. As of 8/5, Kindergarten and 2nd grade are at capacity. We are accepting applications for those grades but students will be placed in a waiting pool pending seat openings. Several other classes are nearing capacity. For the best chance at enrollment, families are encouraged to submit applications as soon as possible.
NEXT STEPS
1. Get Your Questions Answered
The best way to do this is to submit a request for information here. This will help us learn more about you and how we can assist your family. Once you submit some general information, you will receive a response email with links to help you schedule a tour or informational call.
There is a one time $75 application fee payable at the time you submit the application. Students entering grades 6-12 are asked to submit a brief essay with their application and have student portions of the application. You can submit the application before the essay is complete and then email it in later.
Once you submit an application, we will need a birth certificate, shot records, and academic records before we can schedule an admissions interview. Those documents can be brought to the school or emailed to expedite the process.
3. After your Admissions Interview, the final step is to submit enrollment paperwork to confirm a seat in class for your child(ren).
We do have tuition assistance dollars remaining at this time. Upon submission of your application, we will provide you a link to apply for assistance.
FAQs
Can I apply if a class is full?
Yes, we will continue to accept applications and post any notifications about closed classes on this page. Should a class reach capacity, families who submit an application will be placed in a waiting pool and offered enrollment when seats become available.
Is Tuition Assistance Available? How do I apply?
Thanks to our generous donors, we still have scholarship dollars available for this fall. Once you have submitted an application for Admission, we will email you a link to apply for tuition assistance. That application can be completed at any time but families are reviewed by the scholarship committee for assistance AFTER they have completed the Admissions Interview and are granted Admission.
Do you accept transfer students?
Yes, we will accept transfer students after the beginning of the year if space remains in the class.
Can high school students still join fall sports teams?
Yes, our teams begin practice the 2nd week of August and we are happy to connect you with our coaching staff to get your child started. Please note that new state legislation allows Foothills students to co-op with Great Falls Central Catholic or public schools for sports and activities we do not offer at Foothills.