Download the Foothills App
Communication is a priority at Foothills and there is a lot of information that the school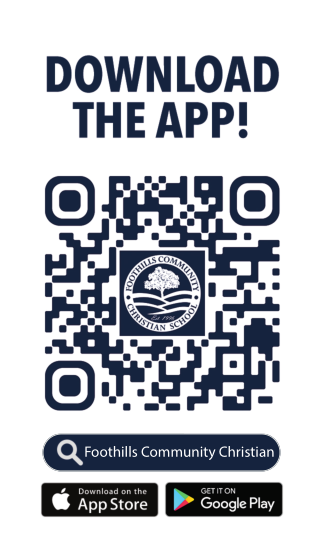 needs to send to families. In an attempt to help steam line the information you need, we are pleased to have a FREE app for families and students to download. You can download the app from the Apple Store or from the Google Play store. Select the groups and activities that are important to you and receive updates right to your phone. The app will not replace all emails but will help keep you connected and informed.
The app is a great resource for parents and for students - especially students in grades 6-12! The app provides quick access to the following:
School Calendar and Meetings
Athletic Schedules
Grade Level Announcements
Social Media Content
Answers to other frequently asked questions
Quick access to many other school resources
We are currently looking for app sponsors in our area. If you would like to learn more about advertising your business via our App, email our Advancement Office or download our advertising information to learn more. You can see our current App Sponsors here.