Our athletic program provides opportunities for students to compete on a varsity level in the Montana Christian Athletic Association (MCAA). Our emphasis on the importance of character development, leadership, and teamwork. Our athletic programs have earned 8 state titles including a 3-peat at MCAA Volleyball Champions in 2016-17, 2017-18 and 2018-19!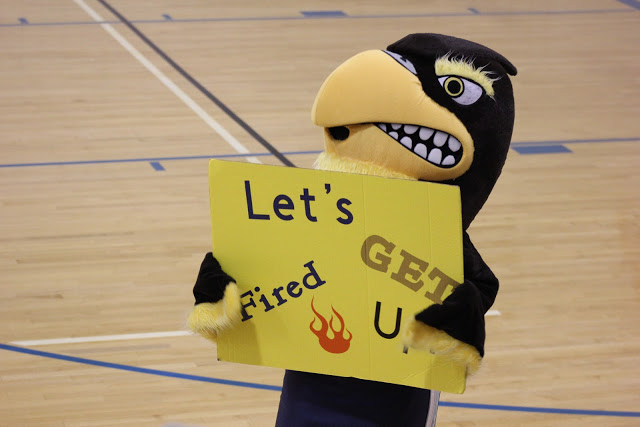 Overview
Foothills Community Christian School is committed to excellence in athletics. It is the mission of our athletic program to provide our students the opportunity to participate in several sports with the primary goal to develop Christ like attitude and behaviors in our student athletes.

Our Elementary and Middle School student athletes play in a parochial league and a city league. The parochial league and the city league consists of other teams in Great Falls and the surrounding area.

At Foothills Community Christian School, we believe that it is a privilege to participate in athletics and both the coaches and student athletes strive to perform in a manner that glorifies God.

Varsity/Junior Varsity Athletics:
Girls: Volleyball, Basketball, Golf
Boys: Soccer, Basketball, Golf


Middle School (Grades 6-8) Athletics:
Girls: Basketball, Volleyball, Golf, Track
Boys: Basketball, Golf, Football & Track

Elementary Level Athletics:
3rd - 5th Grade Girls: Basketball, Volleyball
4th - 6th Grade Boys: Basketball
Philosophy
And whatever you do, in word or deed, do everything in the name of the Lord Jesus, giving thanks to God the Father through Him. Col. 3:17
Whatever you do, do your work heartily, as for the Lord rather than for men; knowing that from the Lord you will receive the reward of the inheritance. It is the Lord Christ whom you serve. Col. 3:23 & 24
Participants at Foothills Community Christian School are expected to glorify God on and off the court. Athletes are encouraged to do their individual best within the context of sportsmanship and their responsibility to represent our Lord Jesus Christ.
Student athletes and parents are expected to adhere to the athletic handbook.
Objectives
1. To honor God with our play
2. To develop God given skills
3. To develop relationships through the context of sports
4. To learn valuable life lessons:
a. teamwork
b. self discipline
c. work ethics
d. excellence
e. goal setting
f. sportsmanship
g. sacrifice
5. To keep our bodies healthy and in shape
6. To out work, out perform, and out love our opposition